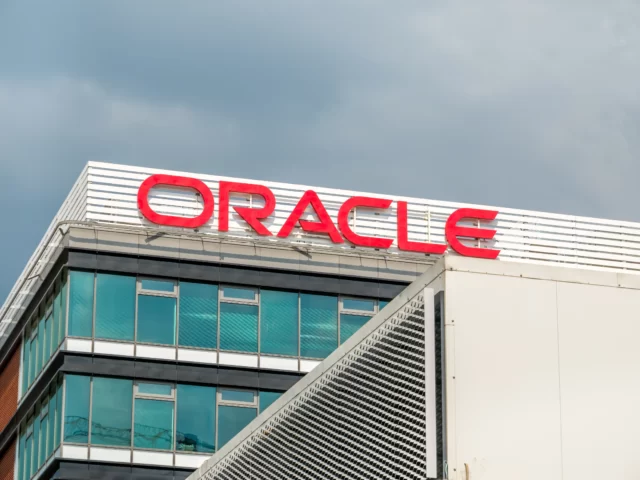 Oracle Professional Certification Exam for Free | Oracle Race to Certification
In today's competitive job market, having the right skills and certifications can make all the difference in landing your dream job or advancing your career. If you've always wanted to excel in the world of database management and become an Oracle expert, then we have incredible news for you! For a limited time, you can now seize the opportunity to obtain a free Oracle certification. Read on to discover how this offer can catapult your career to new heights.
About Oracle Certification :
Oracle is a global leader in database management systems and offers a comprehensive range of certifications. These certifications validate your skills, knowledge, and expertise in working with Oracle technologies. Having an Oracle certification not only demonstrates your commitment to professional development but also opens doors to exciting job opportunities with top companies worldwide.
Oracle Announced Free Certification Courses Offer that includes Free Certification for OCI. Attain in-demand skills across OCI, AI, Machine Learning, OCI multicloud, data management, applications business processes and earn badges and win prizes for free.
Elligibility :
The Free Certification Exam promotion is open to individuals interested in expanding their knowledge and skills in Oracle Cloud.
Race to Certification Pathway :
Follow these steps to start certifying and participating in the challenge:
1. Select a Learning Path from the List of Exams.
2. Join the Race to Certification Challenge
3. Prepare for your exam by leveraging the exam preparation materials included in various learning paths, attending a live instructor led event, or sparking a question in our Community
4. Completed sector challenges in the Race to Certification Challenge and earn awards and win prizes
5. Share your certification success on socials:
#OracleCertified
Dates:
June 1 – August 31, 2023 – The Race to Certification Challenge includes free access to the OCI and Cloud Applications Business Process training and certifications, and two (2) free certification exam attempts valid from June 1, 2023, (12:00 a.m. GMT) through Aug 31st, 2023 (11:59 p.m. GMT).
Prerequisites :
While there are no specific prerequisites to participate in the Free "Race to Certification" promotion, we recommended that you have a basic understanding of cloud computing concepts and some familiarity with Oracle Cloud.
Fees :
The Oracle University Free Certification for OCI "Race to Certification" promotion does not require any registration fee and is completely free for anyone, anywhere in the world to participate
Free Oracle Certification exams included in the Challenge :
Oracle Cloud Infrastructure
Exams
1Z0-1085-23
Oracle Cloud Infrastructure 2023 Foundations Associate
(English, Brazilian Portuguese, Spanish)
Does not require a "Race to certification" exam attempt
1Z0-1109-23
Oracle Cloud Infrastructure 2023 DevOps Professional
(English, Brazilian Portuguese)
1Z0-1104-23
Oracle Cloud Infrastructure 2023 Security Professional
1Z0-1110-23
Oracle Cloud Infrastructure 2023 Data Science Professional
(English, Brazilian Portuguese)
1Z0-1067-23
Oracle Cloud Infrastructure 2023 Cloud Operations Professional
1Z0-997-23
Oracle Cloud Infrastructure 2023 Architect Professional
1Z0-1072-23
Oracle Cloud Infrastructure 2023 Architect Associate
(English, Brazilian Portuguese, Spanish)
1Z0-1084-23
Oracle Cloud Infrastructure 2023 Developer Professional
(English, Brazilian Portuguese)
1Z0-1111-23
Oracle Cloud Infrastructure 2023 Observability Professional
(English, Brazilian Portuguese)
1Z0-1115-23
Oracle Cloud Infrastructure 2023 Multicloud Architect Associate
1Z0-1071-23
Oracle Cloud Infrastructure 2023 Digital Assistant Professional
1Z0-1042-23
Oracle Cloud Infrastructure 2023 Application Integration Professional
1Z0-1041-23
Oracle Cloud Infrastructure 2023 Enterprise Analytics Professional
1Z0-1018-23
Oracle Cloud Fusion Analytics Warehouse 2023 Implementation Professional
1Z0-1114-23
Oracle Redwood Application 2023 Developer Associate
1Z0-770-23
Oracle APEX Cloud Developer Professional
1Z0-1120-23
Oracle Content Management 2023 Implementation Professional
Oracle Database Management
1Z0-1105-23
Oracle Cloud Data Management 2023 Foundations Associate
(English, Brazilian Portuguese, Spanish)
Does not require a "Race to certification" exam attempt
1Z0-1096-23
Oracle Machine Learning using Autonomous Database 2023 Associate
1Z0-1094-23
Oracle Cloud Database 2023 Migration and Integration Professional
1Z0-1093-23
Oracle Base Database Services 2023 Professional
1Z0-931-23
Oracle Autonomous Database Cloud 2023 Professional
Oracle Cloud Applications Business Process Exams
1Z0-1106-2
Oracle HCM Business Process Foundations Associate Rel 2
(English, Brazilian Portuguese, Spanish)
1Z0-1107-2
Oracle Financials Business Process Foundations Associate Rel 2
(English, Brazilian Portuguese, Spanish)
1Z0-1108-2
Oracle Sales Business Process Foundations Associate Rel 2
1Z0-1112-2
Oracle Procurement Business Process Foundations Associate Rel 2
1Z0-1125-2
Oracle SCM Business Process Foundations Associate Rel 2
GET COMPLETE DETAILS AND APPLY : CLICK HERE