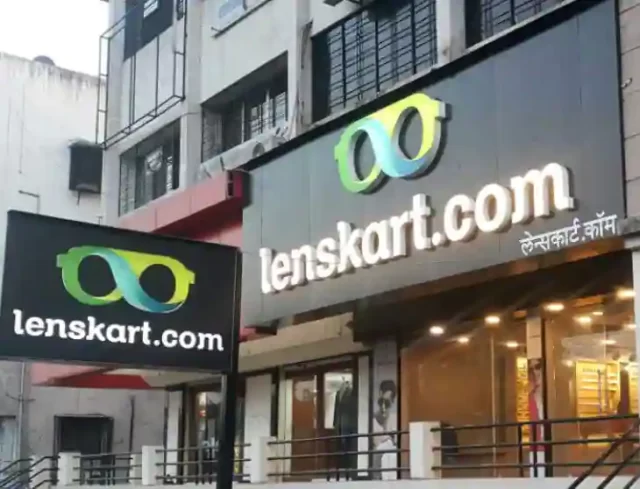 Lenskart | Visual Merchandiser | Jobs Alert | Jobs for Student | Apply Before 30 Sep 22
About the Job:
ALSO CHECK OUT : Wipro Technologies | Optimal Software Developer | Jobs Alert | Jobs in Pune | Apply Before 15 Sep 22
Hii everyone , Lenskart is hiring for the post of Visual Merchandiser .This opportunity is for students so if you satisfy the eligibility then go ahead and apply for it.
Eligibility:
ALSO CHECK OUT : Intel India | Software Engineering Interns| Internship Alert | Hyderabad | Internship for Students | Apply Before 14 Sep 22
Graduate/Undergraduate/Postgraduate/Open to All
Location:
ALSO CHECK OUT : Amazon | MBA-II Internship Opportunities 2022 | Internship Alert | Internship for Students | Apply Before 15 Sep 22
Gurgaon,Haryana, India
Role & Responsibilities:
ALSO CHECK OUT : Government Free Certification Course by CIET & Ministry of Education
Conceptualize and ideate commercial VM solutions that are directed to achieve desired sales growth.
Create a seasonal and yearly brand docket that helps maintaining Visual effectiveness in entire700 + stores at brand level.
Develop a strong bridge in Retail operation and Visual Merchandising by working closely on sales objective.
Training and Development on strategic VM initiatives to enhance business potentials.
Work on Profitable store planning and merchandising needs through bi yearly Merchandise Sales compliances.
Store and VM Audit to ensure Assets are managed well across fiscal year.
Demonstrating expertise in consumer behavior research, markdown strategies, KPIs/reporting and trend analysis.
Possessing exceptional communication, presentation, and analytical talents; thriving within deadline-driven, fast-paced, and challenging environments.
Qualification:
ALSO CHECK OUT : Amazon | Software Development Engineering Internship | Internship in Bengaluru | Latest Internship for Graduate Students 2022 | Apply Before 23 Sep 22
Aesthetic sense + Functional Sense + Someone who has a strong hold on the planning and execution of stores
Someone who can translate Store Level communication
Someone who has managed a minimum of 500+ stores
Expert in Design & Value Engineering to Develop Creative Visual Merchandising Concepts
Ability to lead large team strength & Avail Mentorship at different levels
GET DETAILS AND APPLY : Click Here
FOLLOW MY SOCIAL MEDIA CHANNELS, TELEGRAM CHANNEL, AND WHATSAPP GROUP FOR THE LATEST UPDATES ON FREE COURSES, CERTIFICATIONS, SCHOLARSHIPS, INTERNSHIPS, AND JOBS