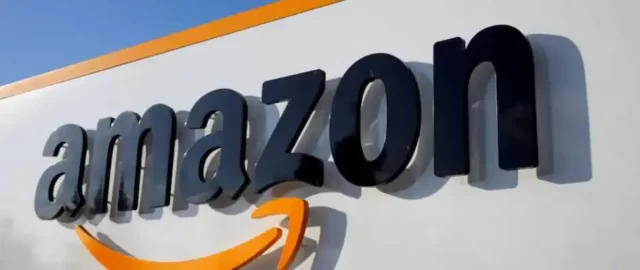 Amazon | MBA-II Internship Opportunities 2022 | Internship Alert | Internship for Students | Apply Before 15 Sep 22
About the Internship:
ALSO CHECK OUT : Amazon | Software Development Engineering Internship | Internship in Bengaluru | Latest Internship for Graduate Students 2022 | Apply Before 23 Sep 22
Amazon is hiring for Management Intern (MBA-II).This opportunity is for students so if you satisfy the eligibility then go ahead and apply for it.
For MBA students in India, Amazon offers the Amazon Future Builders Program , their premier leadership development course. During our eight-week Incubator, the AFBP gives participants the chance to advance their careers at Amazon by getting exposure to the variety of businesses the company provides.
Eligibility:
ALSO CHECK OUT : Intel India | Software Engineering Interns| Internship Alert | Hyderabad | Internship for Students | Apply Before 14 Sep 22
MBA Students
Location:
ALSO CHECK OUT : Government Free Certification Course by CIET & Ministry of Education
Bengaluru, Karnataka, India
Responsibilities:
ALSO CHECK OUT : Game AI Developer Certificate | Free Certification | Game Development Quiz Questions and Answers
Join business areas that offer a complexity of functional/ domain, and business knowledge
Navigate through complex/real-life/ business problems/with exposure to various verticals within each business area 
Gain mentorship and career advice and build relationships with peers/managers/or other Amazonians
Qualification:
ALSO CHECK OUT : Analyst | Ernst and Young 2022 | Jobs for Student | Job in Bengaluru | Apply Now
Students in first-year of a full-time MBA program
0-4 years of Experience
Successful completion and graduation with an MBA degree prior to the start date at Amazon in 2024.
Demonstrate interest in working in the fast-paced technology industry
Proof that you are capable of both strategic thinking along with detailed execution
Consistent track record of taking full ownership and delivering results
Comfortable with "hands-on" management of tasks, and proven ability to manage multiple/contending priorities simultaneously
Strong communication skills/ managing multiple stakeholders and partner team
GET DETAILS AND APPLY : Click Here
FOLLOW MY SOCIAL MEDIA CHANNELS, TELEGRAM CHANNEL, AND WHATSAPP GROUP FOR THE LATEST UPDATES ON FREE COURSES, CERTIFICATIONS, SCHOLARSHIPS, INTERNSHIPS, AND JOBS