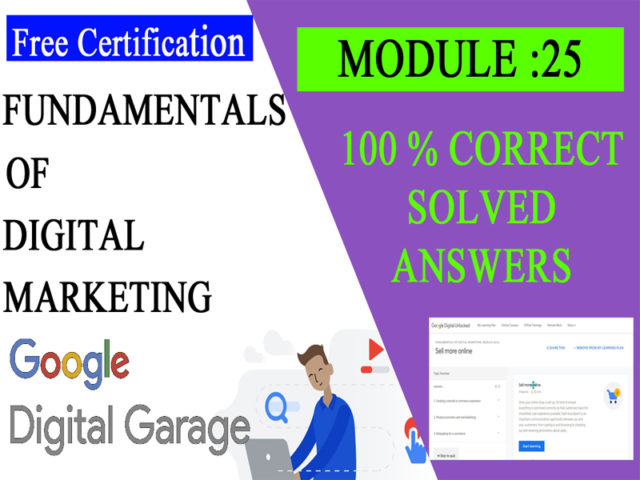 1)Which of the following is a sign that customers are having trouble using a particular device to make purchases?
Analytics shows you have a lot of mobile visitors, but very few purchases through mobile
A specific product is not selling much compared to your other products
You get a lot of questions about your return policy
People are having trouble using a promo code for a current sale
2)What is an example of product merchandising?
Running an ad for your products
Adding a way for customers to filter your products
Displaying very specific, featured products on your home page
Cross-selling products in the checkout process
3) Which of the following statements is true when describing how retargeting ads work?
Retargeting ads are visible to people who haven't been on your website yet
Once a user visits your site, the code drops an anonymous browser cookie
Once your customer purchases, you can not turn off the retargeting ad
Retargeting will always drive customers to your site