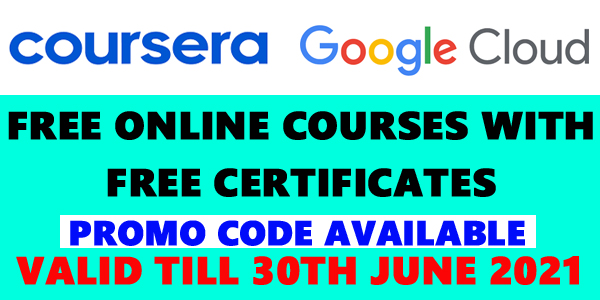 Coursera is offering Free Certification Course on Introduction to Cloud Identity. This Premium Course is from Google Cloud Training.  This special course is from world-class experts is now free to learners in India. You can start learning it. Your discount to earn a free certificate will be applied at checkout.
Offer Valid till 30th June 2021
About the Course :
Introduction to Cloud Identity serves as the starting place for any new Cloud Identity, Identity/Access Management/Mobile Device Management admins as they begin their journey of managing and establishing security and access management best practices for their organization. This 15-30 hour accelerated, one-week course will leave you feeling confident to utilize the basic functions of the Admin Console to manage users, control access to services, configure common security settings, and much more.
Learning Objectives By the end of this course participants will be able to:
• Establish a Cloud Identity domain for their organization or personal domain.
• Add users in order to practice user lifecycle management.
• Modify user permissions to gain an understanding of core Cloud Identity features.
• Add mobile devices within the Google Mobile Management module.
• Modify mobile management policy sets to gain familiarity with product options.
• Navigate the Reports module, and practice running reports.
• Explore and apply different security protocols to the domain.
Total Modules : 1
Certification Availability : Yes
Enroll for other Google Cloud Free Certification Courses from Coursera :