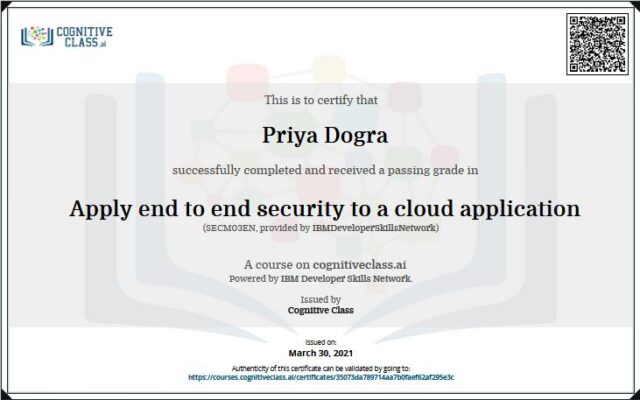 Join My Whatsapp Group for Everything Free – Free Courses , Free Paid Tools , Exam Dumps , Certifications
Quiz1 : What built-in identity providers are supported by App ID?
Cloud Directory – a user registry that is maintained in the cloud.
Social – such as Facebook, Google.
SAML – to authenticate with a third-party provider such as Active Directory Federation Services.
All of the above.
2 : To ensure your encrypted keys are secure, Key Protect relies on a cloud-based hardware HSM. What does HSM stand for?
hardware security modules
high security material
hyper super memory
hybrid service maintenance
3: In the tutorial, you generated a new root key to encrypt the storage bucket content. However you could also have brought your own key (BYOK).

True
4: For increase security, data should be protected through encryption techniques.
At rest, when stored on disk.
In transit, when exchanged across the network.
At rest and in transit
Only if it contains credit card numbers.