Ten Most Haunted Places in India
How many of us believe in ghost ?Have you seen any ghost ? Can we feel them ? Can we hear them? If I talk about evening gatherings then narrating ghost stories to your cousins to taking your kids to horror houses every scream makes it worthwhile, because we all know somewhere secretly we all love suspense and getting little scared. Now the question is "Do they really exist?"
One firm-believer would say 'Yes' while other non-believer/science believer person would say 'No'. But trust me 45% of the American Scientist have confirmed that ghost and demons do exists. In India there are certain places which are reported with some paranormal activities ,here is the list of ten most haunted places in India:
1)Bhangarh Fort
2)Agrasen ki Baouli
3) Kuldhara Fort
4) Brijraj Bhawan Palace
5) Lambi Dehar Mines
6) Dow Hill Kursong
7) Morgan House Kalimpong
8) Dumas Beach Gujrat
9) Bhuli Bhatiyari ka mahal
10) House of Dukhani
Whenever it comes to haunted places , Rajasthan's Bhangarh Fort always comes in the top. It is situated in the Alwar of Bhangarh region of Rajasthan. It is still considered to be the most haunted place in Asia. The place has been surveyed by the Archaeological Survey of India after which Government of India passed the instruction of "Entering the fort before sunrise and sunset is strictly prohibited" one who doesnot follow the instruction would probably need to face some legal action.
Haunted Story about Bhangarh Fort
It is said that in 16th century one tantric fell in love with the princess of the Fort 'Ratnavati', the tantric somehow knew that it wouldnot be possible to marry the princess so he decided to seduce her with the help of his magic. However the princess somehow found out his evil thoughts and sentences him to death out of which the tantric cursed the place to doom and town to be roofless and miserable forever.
This monument is situated in the Halley Road in New Delhi, Agrasen ki Baoli is an ancient water reservoir which rises from the depths of the earth and has been builtby Maharaja Agrasen as the name suggests during the time of Mahabharta.
Haunted Story about Bhangarh Fort
This place has been witness and center of many paranormal activities, it is said that reservoir was once filled with dark water and cast on evil spells on the visitors that stay on the destination after dusk.
It is one of the village situated near Jaisalmer. Kuldhara is a desolate place and brings sadness to the heart when one looks at it.
Haunted Story about Kuldhara Fort
About 300 year ago, it is said that this village was under Paliwal bhramins, as the story unfolds their was a powerful and evil prime minister who had a crush on the village head's daughter and wanted to marry her by force. He used to threatened the villagers, out of which the villagers decided to left the ancestral place and cursed the Kuldhara that no one will ever be able to settle in the village thereafter.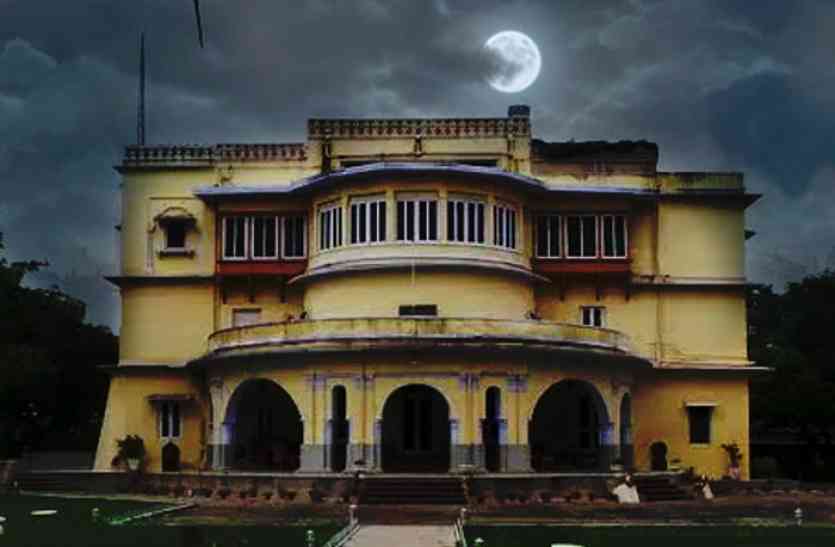 This place is situated in the Kota region of Rajasthan which is turned into hotel now and has been the center for tourist visit and stay.
Haunted Story about Brijraj Bhawan Palace:
It is said that the place has been haunted by the ghost of British Officer Mayor Burton who came to stay with his family ( two sons) in Brijraj Bhawan Palace,was shot dead by raja and his sipahis .
This one haunted place is situated in Uttrakhand,next to mussorie called Lambi Dehar Mines.Every year thousands of tourists visit Mussorie but avoid travelling to this place due to its haunted stories
Haunted Story about Lambi Dehar Mines
It is said that this place is the home of ghosts and witches.It is a rumour that there is a witch seen in the white clothes who walks down the mountain screeming.
This place is one of the most haunted places in India,it is situated about 30 kms away from Darjeeling an area that is supposedly haunted by spirits
Haunted Story about Dow Hill Kurseong:
According to locals this place is haunted with several spirits who roam around freely and there presence is felt by people who live nearby.
This place is situated in Kalimpong and was build in the early 1930's.This mansion was used to host a party or any summer retreat. It was said that this mansion was build by a beautiful british couple Mr and Mrs. Morgan.
Haunted Story about Morgan House :
It is said that spirit of Mrs Morgan roam around and has been seen by many tourist in the mansion earlier.
The black sands of Dumas Beach in Gujarat are associated with several mysteries over several years. It is believed that the beach has been a grave yard before many believe that the spirits roam out freely and give visitors instincts to return batch to the shore before dusk.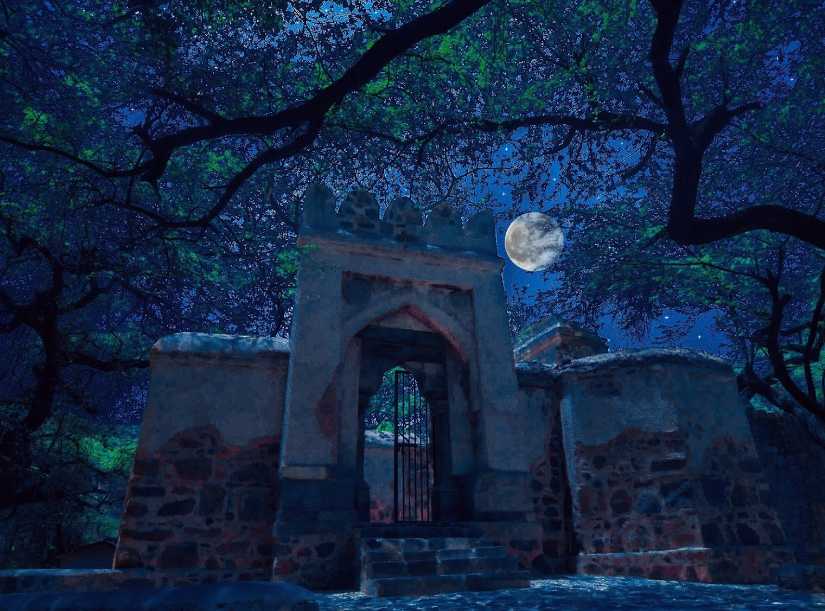 It is situated in the busy market of the Karol bagh,this mahal was built by Firuz Shah Tuglaq during 14th century
Haunted Story about Bhuli Bhatiyari ka mahal
Legends unfold that queen from Bhatiyaran family was neglected by king and was kept there till death, and now her souls wander around.
It is said that this place is haunted by an old man who commited suicide .It is believed that the this beautiful mansion was owned by a man called Bucky who shot himself at his property. People have complained about his presence in the mansion.