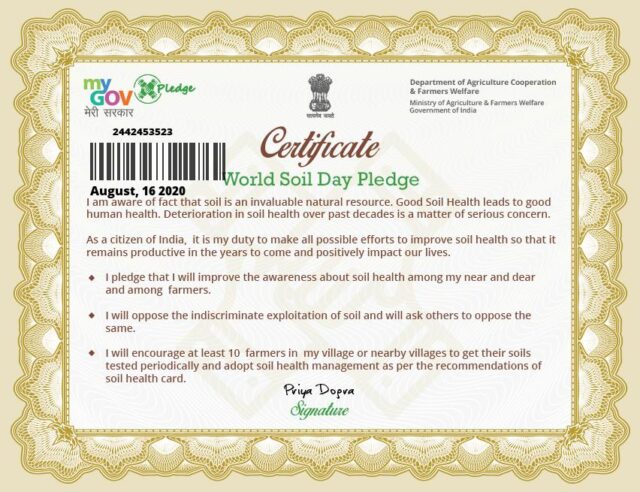 I am aware of fact that soil is an invaluable natural resource. Good Soil Health leads to good human health. Deterioration in soil health over past decades is a matter of serious concern.
As a citizen of India, it is my duty to make all possible efforts to improve soil health so that it remains productive in the years to come and positively impact our lives.
I pledge that I will improve the awareness about soil health among my near and dear and among farmers.
I will oppose the indiscriminate exploitation of soil and will ask others to oppose the same.
I will encourage at least 10 farmers in my village or nearby villages to get their soils tested periodically and adopt soil health management as per the recommendations of soil health card.