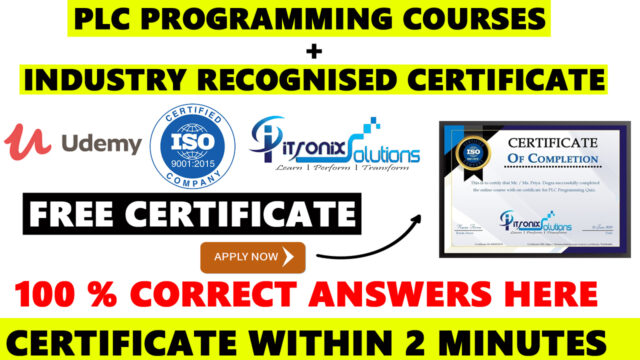 Hi everyone in this post you will some free PLC Programming Courses with Certification from Udemy also below that you will find a PLC MCQ Test from Itronix Solutions that you can complete and get ISO Certified PLC Programming Certification.
COURSE 1: PLC Programming 100
COURSE 2: Learn PLC in Hindi (Advanced)
COURSE 3: Learn PLC in Hindi
This PLC Programming Quiz is designed to help you assess your knowledge of basic PLC Programming Quiz. This is also a useful resource for employers to examine the technical PLC Programming knowledge of the candidates during an interview or for applicants. If you pass this test with 80% or above (16 questions or more), it is likely that you have a pretty solid fundamental knowledge of PLC Programming.
Here is the sample certificate :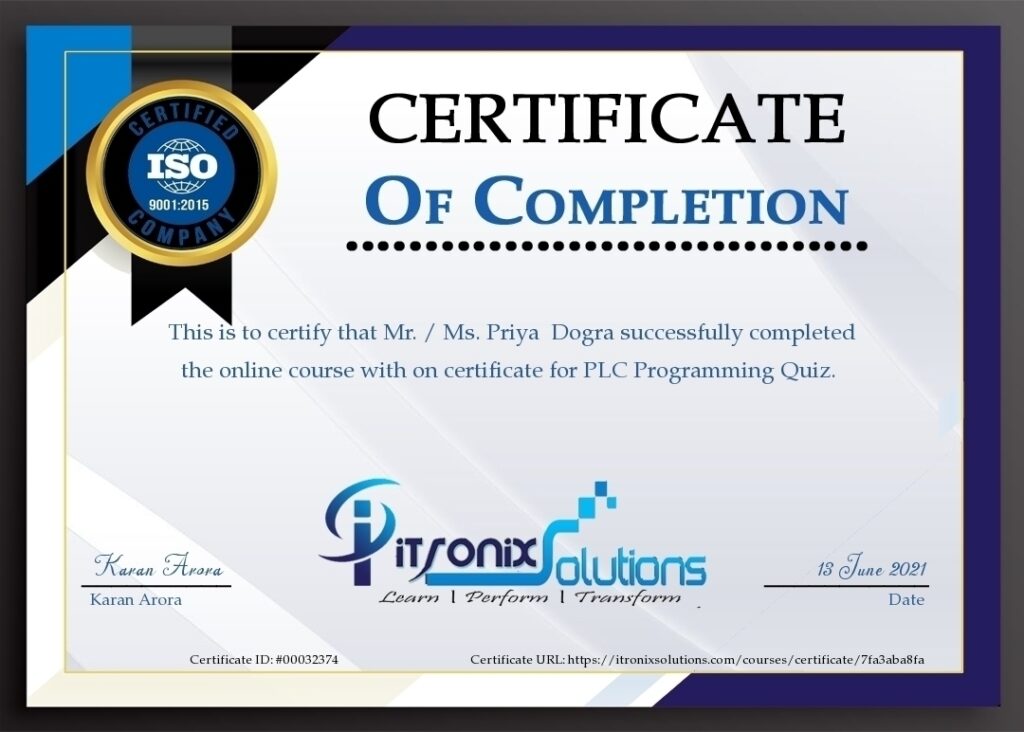 Also Check this out :