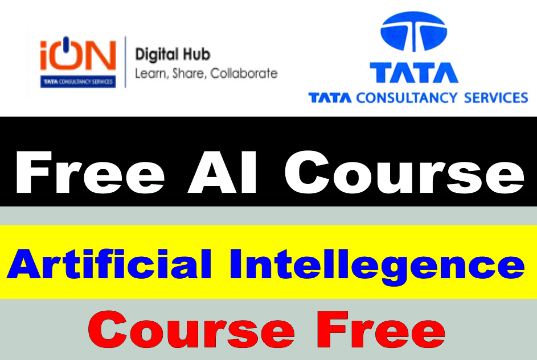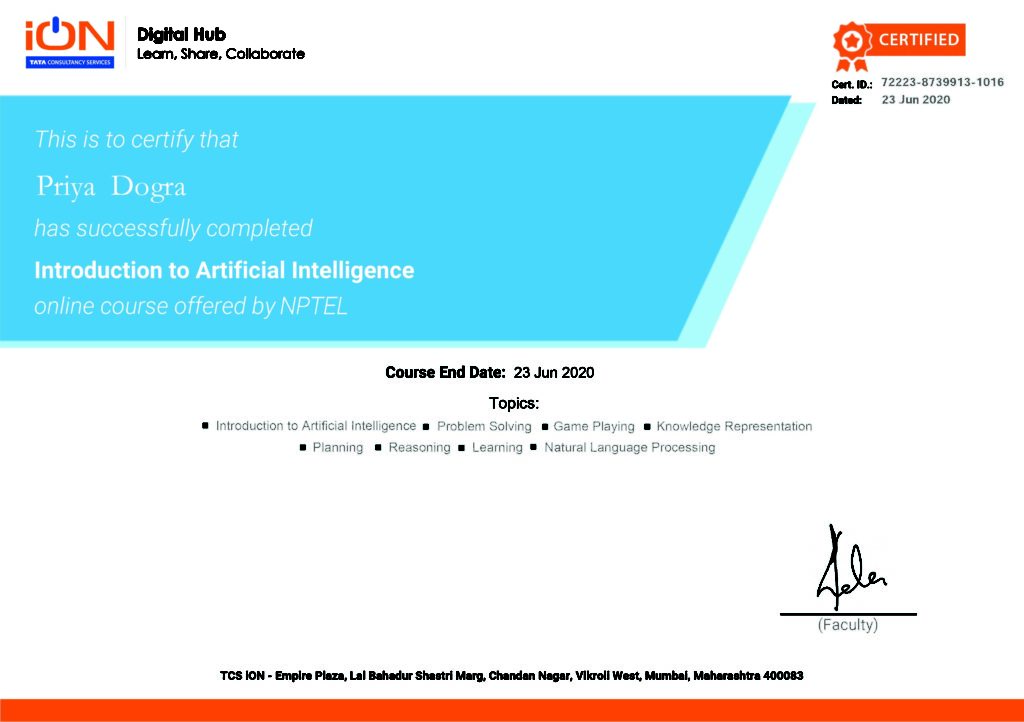 Course Syllabus
This course comprises of 8 modules (40 sessions each of 1 hour duration):
01 MODULE: Introduction to AI and intelligent agents.
02 MODULE: Solving Problems by Searching, heuristic search techniques, constraint satisfaction problems, stochastic search methods.
03 MODULE: Game Playing, Minimax, alpha-beta pruning.
04 MODULE: Knowledge Representation Building a Knowledge Base: Propositional logic, first order logic, situation calculus. Theorem Proving in First Order Logic.
05 MODULE: Planning problems and algorithms to solve, partial order planning.
06 MODULE: Uncertain Knowledge and Reasoning, Fuzzy Reasoning, Probabilities, Bayesian Networks.