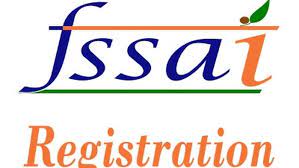 Internship Opportunity at FSSAI, Delhi | Jan 2022 | Stipend of Rs. 10k | Apply by Dec 13
Applications are invited for an Internship Opportunities at FSSAI Delhi (Jan 2022). The last date of application is 13 December.
About FSSAI :
Food Safety & Standards Authority of India (FSSAI) is an independent statutory body established under the Food Safety & Standards Act, 2006 under the aegis of the Ministry of Health & Family Welfare, Government of India. It is the apex body responsible for ensuring food safety and compliance with food standards throughout the nation.
FSSAI invites applications for the month of January 2022 for its Internship Scheme 2021, which will supply Interns with different learning opportunities via a well-designed training calendar.
Eligibility :
Students pursuing a full-time postgraduate degree/ diploma or higher degree in the Recognized Institute in India/ overseas, in any of the following:
Pursuing Post Graduate Degree /B.Tech/BE from a recognized University or Institution in Chemistry or Biochemistry or Food Technology or Food Science & Technology or Food & Nutrition or Edible Oil Technology or Microbiology or Dairy Technology or Agricultural or Horticultural Sciences or Industrial Microbiology or Toxicology or Public Health of Life Science or Biotechnology or Fruit & Vegetable Technology or Food Safety & Quality Assurance.
Business Administration & Management including Policy Regulation & related disciplines
PG Diploma/Degree in Journalism, Mass Communication and Public Relations.
B.E./B.Tech in Computer Science/Information Technology Software Engineering or related stream.
Post Graduate Degree/Diploma in Public Policy/Public Administration.
Bachelor/Master of Law.
Students in the 3rd / 4th year of the 4-year Bachelor's program in Food Technology or related disciplines also can apply.
Tenure :
The internship will be available throughout the year at different points of time. Internships are offered for the duration of 3 months, which might be extended for a maximum period of 6 months. No Internship of duration less than a month will be offered.
Place of Internship :
FSSAI (HQ), FDA Bhawan, Kotla Road New Delhi- 110002.
FSSAI (NR), C/o National Food Laboratory, Ahinsa Khand-II, Indirapuram, Ghaziabad, Next to CISF Camp, Uttar Pradesh-201014
FSSAI (Western Region), Hall Mark Business Plaza, Sant Dyaneshwar Marg Opp. Gurunanak Hospital Road, Bandra (East), Mumbai- 400051.
FSSAI (Southern Region), Central Documentation Complex, (South Wing), Chennai Port Trust, Rajaji Salai, Chennai.
FSSAI (Eastern Region), Benfish Tower, 6th floor,31 G N Block, Sector-V, Salt Lake, Kolkata – 700091.
National Food Laboratory, Ahinsa Khand-II, Indirapuram, Ghaziabad, Next to CISF Camp, Uttar Pradesh-201014
National Food Laboratory, 3, Kyd Street, Kolkata-700016.
Areas/Domains Available for Internship :
The area mentioned in the application will be indicative of the preference rather than a confirmation of protecting allocation at the particular department.
HQ New Delhi
Standards
Regulations/Codex
Regulatory Compliance
FSMS
Imports
Quality Assurance
IT
Legal
Human Resource
Finance & Accounts
Social & Behavioural Changa
Regional Offices (Delhi, Mumbai, Chennai & Kolkata) :Food Imports Clearance and Licensing
National Food Laboratory, Ghaziabad and Kolkata :Food sampling and testing
Stipend :
A stipend of Rs 10,000/- for the internship period will be given to the deserving interns.
Important dates :
The last date to apply is December 13, 2021.
Selected candidates will be notified by December 23, 2021.
Announcement of shortlisted candidates: 23 December 2021
The date of joining is January 3, 2022.
GET DETAILS AND APPLY FOR THE INTERNSHIP : CLICK HERE
FOLLOW MY SOCIAL MEDIA CHANNELS, TELEGRAM CHANNEL, AND WHATSAPP GROUP FOR THE LATEST UPDATES ON FREE COURSES, CERTIFICATIONS, SCHOLARSHIPS, INTERNSHIPS, AND JOBS