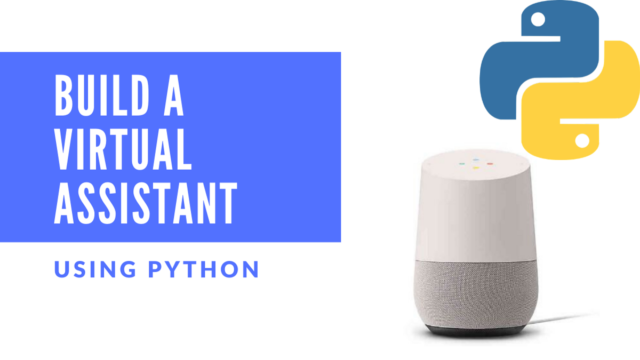 How to build your own Virtual Assistant in Python | Free Course with Certification
About the Course :
Virtual Assistant can be build with Python. In this course you will learn how to make a free Virtual Assistant using Python.Speech Recognition is an important feature in several applications used such as home automation, artificial intelligence, etc
Features :
Read News
Temperature in Goa
Tell me something about "Microsoft CEO"
Play Karan Arora Python Tutorials
What's your name
What's the time
What's the date
Crack a Joke
Who Can Apply ?
Anyone who wants to learn how to build their own Virtual Assistant .
About Instructor :
He is a Chief Data Scientist and corporate trainer. More than 10 years of experience He Consistently recognized for strong leadership and high service levels impacting project successes, Problem Solver, Data Scientist with outstanding service oriented background in Big Data Analysis, Statistical Modeling,  Database Querying, Information Security Analyst, Network Security Analyst, Operations Reporting, Firmware and Boot Loader Developer, Project Management skills as well as excellent communication skills.
CLICK HERE TO APPLY : CLICK HERE