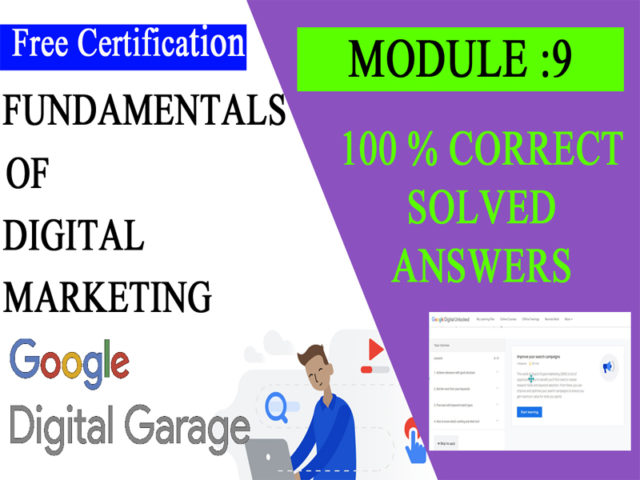 Which of the following is a benefit of using relevant ads and landing pages?
Increased cost for ad placements
Higher ad positions on the search results page
Higher cost per clicks on your ads
Ads that will ensure more purchases
2) When it comes to search ads, which description best describes 'negative keywords'?
Keywords with no association to your site
Keywords with a poor search volume
Keywords that are excluded from a campaign
Keywords that are typed incorrectly
3)Fill in the blank: If you use __________ keywords when building your search ads, minor variations, like plurals, can still trigger the ad.
Exact Match
Random Match
Direct match
Close match
4) What can conversion tracking in search help you measure?
How many transactions are completed on your site overall
How many people click on your SEM ad and end up browsing your site
How many people visiting your site from a search ad end up completing a purchase
How many customers your ad has converted into brand ambassadors