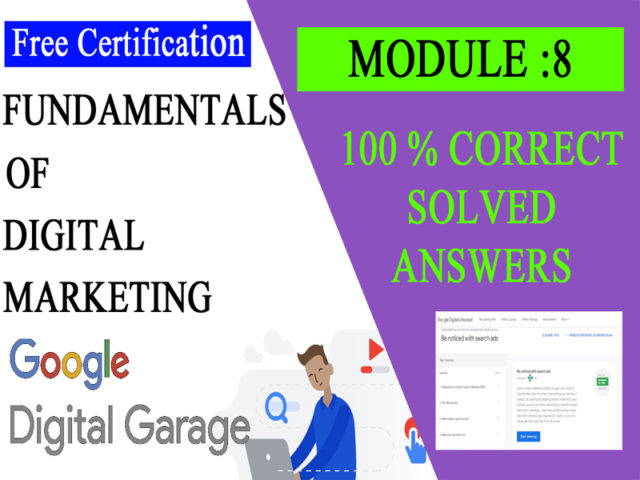 1)Search engine marketing can also be called what?
Pay-per-click advertising
Organic advertising
Search box marketing
One-click advertising
2) In an SEM auction, your Quality Score is based on which aspect of your ad?
3)Fill in the blank: It's possible to determine how well a/an ___________ will perform without bidding on it.
Auction
Website
Keyword
Advert
4)What should your search ad have in order to promote more clicks?
A call to action
A catchy headline
A close-up photo
A social media link