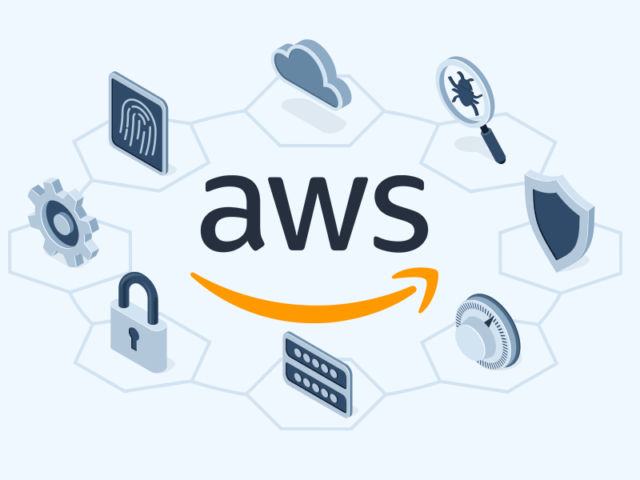 Free AWS Certified Cloud Practitioner Certification Exam Voucher Training – AWS Restart Program for Job Seekers and Students
AWS re/Start is a full-time, classroom-based skills development and training program that prepares individuals for careers in the cloud and connects them to potential employers. A technology background is not required to apply. The program is focused on unemployed or underemployed individuals, including military veterans, their families, and young people.
Through scenario-based learning, hands-on labs, and coursework, learners can gain the technical and soft skills they need for an entry-level cloud role. AWS re/Start also provides learners with resume and interview coaching to prepare them for employer meetings and interviews.
Who can Apply for this Training Program :
People with
Full-time availability to attend training Monday–Friday for the course duration (typically 12 weeks)
Ability to start a full-time job after course completion
Excitement to launch a career in cloud computing
High school diploma or GED equivalent
Program Benefits :
Access free, in-person, skills-based training
Build skills aligned to AWS Certification
Connect with employers & start your career
How to apply for AWS re/Start
Are you experiencing unemployment or underemployment and want to learn more about AWS re/Start? AWS re/Start works with different local collaborating organizations to deliver the program around the world. These organizations share our mission of building a diverse global pipeline of entry-level trained talent. 
Course Outline :
Cloud Foundation
Introduction to Cloud (basic computing and introduction to AWS)
Linux Fundamentals
Networking Fundamentals
Security Fundamentals
Python Programming
Databases Fundamentals
AWS Core Services
Well-Architected Framework
Understanding-Systems-Operations-on-AWS
Tooling-and-Automation
Computing-Servers
Computing-Scaling-and-Name-Resolution
Computing-Containers-and-Server less
Computing-Database-Services
Networking
Storage-and-Archiving
Monitoring-and-Security
Managing-Resource-Consumption
Creating-Automated-and-Repeatable-Deployments
Employability Skills and Event Sessions
Self-Assessment – Who Am I?
Amazon Leadership Principles
Communication Skills
Goal Settings
Teamwork and Collaboration
Technical Thought Process
Digital Presence
Personal Portfolio Project* temporarily removed from agenda due to Covid-19 and virtual training
Resume Preparation
Elevator Pitch
Networking Skills
Hiring Process
Interview Process
Explore Cloud Job Postings
Explore Cloud Possibilities
What to expect after this training :
After completing the AWS re/Start program and earning your AWS Certification, you are ready for roles in several areas, including:
General IT: IT technician (rack/stack, basic configurations, execute configurations directed, and designed by others)
Data Center Technician
IT support (first line of triage in simple infrastructures and core AWS services)
Automation of simple tasks through Python scripting, including in an AWS core services environment
Basic networking configurations
Simple AWS core services configurations
Is this a paid training?
No training fees are charged.
Except for a security deposit of ₹5000.
100% refundable on successful completion of the course with 75% attendance
Certification :
Yes, you will be awarded with AWS re/Start completion certificate after you finish the final assessment. You will also be prepared to pursue the AWS Certified Cloud Practitioner certification exam, you will receive a voucher to take a practice and the certification exam free of charge.
Check out all the details Click Here
FOLLOW MY SOCIAL MEDIA CHANNELS, TELEGRAM CHANNEL, AND WHATSAPP GROUP FOR THE LATEST UPDATES ON FREE COURSES, CERTIFICATIONS, SCHOLARSHIPS, INTERNSHIPS, AND JOBS