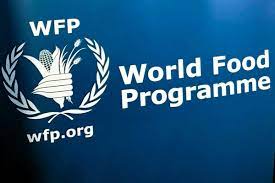 World Food Programme Internship 2022 | United Nation Internships – Click Here to get details and apply
Hi Everyone so here is another internship opportunity from United Nations Organisation. This post is regarding an internship that is free of Cost with a certificate and a huge stipend of $1000 per month for Indian students.
Check out the post for complete details
The World Food Programme is always looking for talented, motivated and enthusiastic students from around the world. An internship at WFP is a great opportunity to acquire practical work experience while contributing to the goal of reaching Zero Hunger.
Eligibility :
Currently enrolled in a recognized university or graduated in the last six months
Completed at least 2 years of undergraduate studies
Motivated, team player and open to new challenges
Working knowledge of English (other UN languages are a plus)
Interested in learning and taking a first step in the humanitarian sector
University Records :
Once you are chosen for an internship with WFP, please be prepared to provide your recent university record, ie: proof of enrolment or degree, as well as course transcripts.
Duration and Stipend :
WFP's internships normally last between two and eight months. WFP contributes to your internship with a stipend that is connected to the specific duty station. The maximum amount is US$1000 per month.
Medical Insurance :
Before you start your internship with WFP, you will be asked for a proof of medical insurance.
Travel,accomodation & visa :
You will be responsible for organizing and paying for your travel and accommodation arrangements, however WFP will reimburse travel tickets for candidates who are nationals of developing countries and are pursuing their studies in their home country. It is your responsibility to organize a visa for your internship and cover related costs. WFP can support you with the required documents.
How to Apply for World Food Internship Program :
Students have to apply through the official website of WFP
Register and create your online CV.
You have to read the detailed information here.
Important Dates :
APPLY FOR THE INTERNSHIP : CLICK HERE
FOLLOW MY SOCIAL MEDIA CHANNELS, TELEGRAM CHANNEL, AND WHATSAPP GROUP FOR THE LATEST UPDATES ON FREE COURSES, CERTIFICATIONS, SCHOLARSHIPS, INTERNSHIPS, AND JOBS