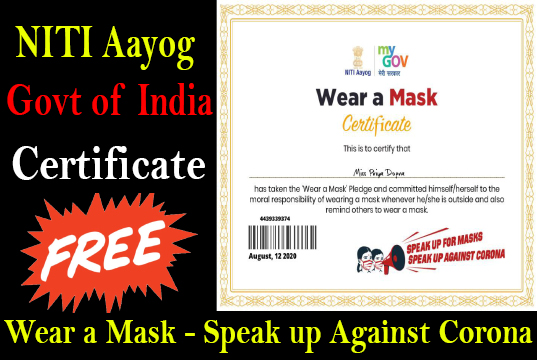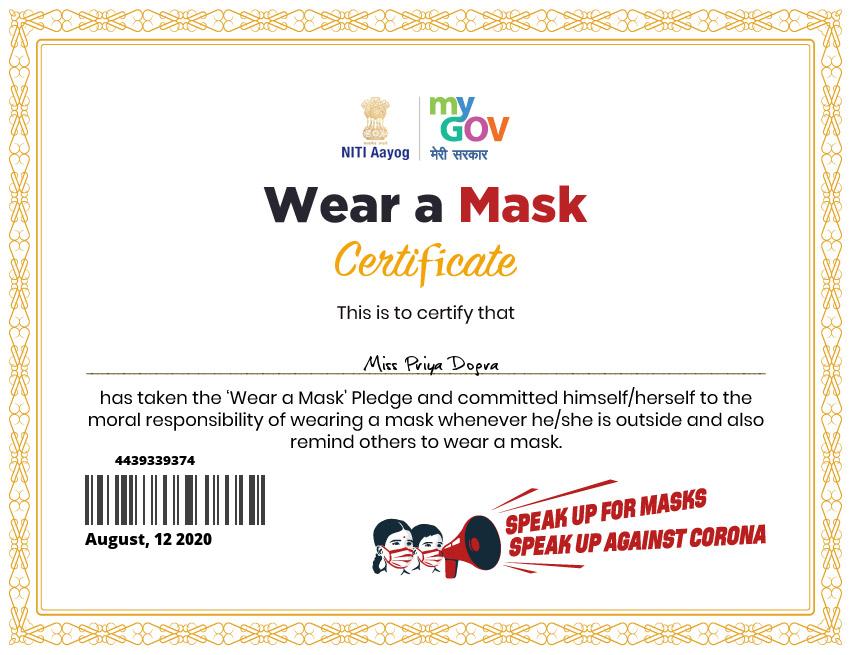 I pledge to Wear a Mask whenever I am outside.
It is my moral responsibility to protect the lives of my loved ones, elders, and infants from the dangers of Coronavirus by practising COVID safe behaviours.
I will respectfully remind others to Wear a Mask and to fulfil their obligation too.