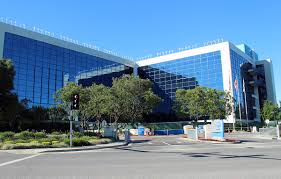 Machine Learning Graduate Internship | Internship at Intel for Students- Registrations Open Now
Job Description :
Apply predictive modeling, statistical analysis, machine learning, deep learning, data mining, and other data science techniques to collect, explore, and extract insights from structured and unstructured data. Develop Telco domain data processing pipeline and AI models, and conduct benchmarking of algorithm performances on different hardware platforms.
Google Cloud Platform Quiz Questions and Answers | Free Certificate : checkout
Candidate must exhibit the following behavioral traits:
Excellent interpersonal, analytical, written, and verbal communication skills.
Good attention to detail.
Length of the internship: 3+ months with the possibility to extend it as per business needs
This is an entry level position and it will be compensated accordingly.
Qualifications
You must possess minimum qualifications to be initially considered for this position. Preferred qualifications are in addition to the minimum requirements and are considered a plus factor in identifying top candidates. Experience listed below would be obtained through a combination of your schoolwork/classes/research and/or relevant previous job and/or internship experiences.
Minimum Requirements
checkout : Microsoft Engage Internship 2022 – Get Details and Apply
The candidate must be pursuing a Master's or PhD degree in Computer Science, Software Engineering, Machine Learning or related field.
6+ Months of experience the following:
Machine learning
Algorithms
Programming Languages (C/C++ or Python)
Preferred qualifications
checkout : Google Play Store Listing Certification Answers
6+ Months of experience in some of the following
Frameworks
Big Data Analytics
CLICK HERE TO APPLY : CLICK NOW
FOLLOW MY SOCIAL MEDIA CHANNELS, TELEGRAM CHANNEL, AND WHATSAPP GROUP FOR THE LATEST UPDATES ON FREE COURSES, CERTIFICATIONS, SCHOLARSHIPS, INTERNSHIPS, AND JOBS