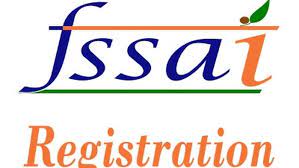 Internship Opportunity at FSSAI, Delhi | Stipend of Rs. 10,000/- | Apply by June 19, 2023
Applications are invited for an Internship Opportunities at FSSAI Delhi (June 2023). The last date of application is 19th June 2023.
About FSSAI :
Food Safety & Standards Authority of India (FSSAI) is statutory body established under the Food Safety & Standards Act, 2006 under the aegis of Ministry of Health & Family Welfare, Government of India .
About Internship :
FSSAI internship program will provide Interns with unique learning opportunities in various areas of food regulation of food safety
administration.
Eligibility :
Students only pursuing a full time Graduate/Post Graduate Degree/higher degree from a Recognized Institute within India/ abroad, in any of the following:
(a) Pursuing Post Graduate Degree/B.Tech/BE from a recognized University or Institution in Chemistry or Biochemistry or Food Technology or Food Science &Technology or Food & Nutrition or Edible Oil Technology or Microbiology or Dairy Technology or Agricultural or horticultural Sciences or Industrial Microbiology or Toxicology or Public Health or Life Science or Biotechnology or Fruit & Vegetable
Technology or Food Safety & Quality Assurance.
(b) Business Administration & Management including policy regulation and related fields.- Only at FSSAI(HQ)
(c) PG Diploma/Degree in, Journalism, Mass Communication and Public Relations.
(d) B.E. / B. Tech (Only 3rd and 4th Year students not for 2nd or 1st Year) in Computer Science/Information Technology Software Engineering or related Stream.
(e) Post Graduate Degree/Diploma in Public Policy Public Administration. – Only for FSSAI (HQ).
(f) Bachelor/Master of Law.- Only for FSSAI(HQ)
Tenure :
Internship will be available throughout the year on Quarterly basis, Internship will be offered for duration of upto 03 months, which may be extended to a maximum period of 06 months. No internship of duration less than two months will be offered.
Stipend :
A stipend of Rs. 10,000/- (Rupees ten thousand only) for the internship period will be given to the deserving Interns
Certificate :
All the interns will be awarded a certificate by Human Resource Division, FSSAI (HQ) on successful completion of the internship
GET COMPLETE DETAILS : CLICK HERE