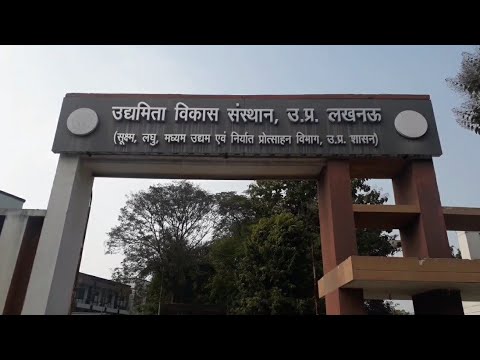 The Institute of Entrepreneurship Development, U.P. (IEDUP), Lucknow , based on the experience in the past years, announces the Internship Program. This Program seeks to engage students pursuing Under Graduate/Graduate/Post Graduate Degrees or are Research Scholars enrolled in recognized University/Institution within India or abroad, as "Interns". These "Interns" shall be given exposure to various Verticals/Divisions/Units within IEDUP and would be expected to supplement the process of analysis within IEDUP through empirical collection and collation of in-house and other information. For the "Interns" the exposure to the functioning of the Indian Government may be an add-on in furthering their future interests.
Eligibility:
Bonafide students of any recognized University/Institution within India or aboard ,fulfilling following conditions are eligible to apply for the internship:
Under-graduate students having completed /appeared in the terms end exams of second year /4th semester of the bachelor degree course and secured not less than 85% or equivalent marks in 12th class.
Graduate students having completed /appeared in the term end exams of first year /2nd semester of their post graduate Programme or perusing research /PHD and secured not less than 70% or equivalent marks in graduation.
Duration :
The period of Internship shall be at least six weeks but not exceeding six months. Interns not completing the requisite period will not be issued any certificate.
Certificate :
A certificate regarding successful completion of Internship shall be issued by the Adviser of the concerned Subject Division in the enclosed format
How to Apply ?
Interested applicants may apply online only in the address link to be indicated in the website of IEDUP during 1st to 1Oth of every month. Application can only be made six months in advance but not later than 2 months before the month in which internship is desired. For example if any applicants wants to join internship programme which is commencing in the month of Apr-19 then he/she can apply from the month of Oct- 18 to Feb- 18. Application will be valid for the desired month.
CLICK HERE TO APPLY AND GET DETAILS : CHECKOUT