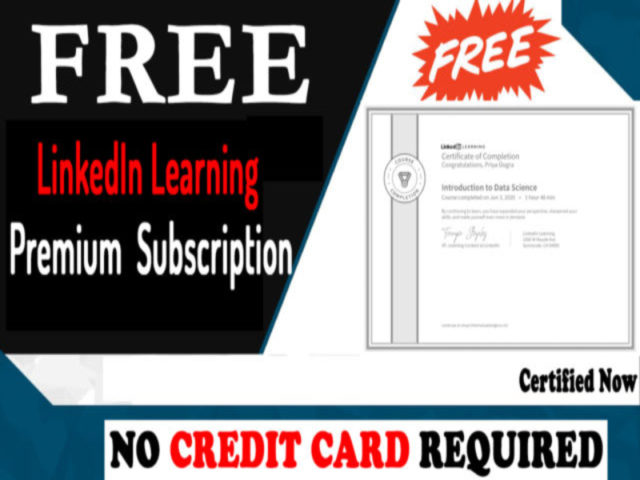 What is Linkedin Learning?
By now you have heard about LinkedIn. It's the largest platform for professional networking. It is the social network to view yourself as a professional and find peers and potentially land a job.
LinkedIn Learning is the network's online course portal, launched to help LinkedIn members train themselves and develop their careers
The platform was launched in 2015 when LinkedIn acquired the popular online learning platform, Lynda.com. Then all the courses available on Lynda became available on LinkedIn Learning, too.
LinkedIn Learning is a paid platform, much like Udemy. It has over 13,000 courses available which you can attend on request. After finishing the courses and taking the exams, you get certificates. These certificates can be exhibited on your LinkedIn profile.
Linkedin Learning Pricing for Individuals
You can take monthly or annual subscription which enable following features
LinkedIn Learning offers as part of the subscription to:
Unlimited learning by taking some of the courses mentioned. LinkedIn Learning was offering more than 15000 courses at the time of writing this article and it adds new courses every week. These courses are available in the following languages: English, French, German, and several others.
Viewing remotely via ios app. LinkedIn Learning courses can be viewed either on your desktop and laptop or on your mobile devices such as phones or tablets. You can access the iOS or Android operating system LinkedIn Learning software to show courses
If required, courses that have videos, reading material, quizzes, exercise files, and projects.
There are three level of subscription:
1.Free Subscription:

LinkedIn premium offers a free trial for 1 month. While taking his trial you can participate in any of the courses. You can either cancel your subscription or take the paid subscription during the trial period, and continue to enjoy their courses.
2.Monthly Subscription:

This is a paid subscription that allows you to pay a charge for what month you take the services of LinkedIn Learning. Monthly subscription rates vary according to the country of residence. It costs $24.98 a month in the US.
3.Annual Subscription:
LinkedIn Learning offers an annual subscription, just like a monthly subscription. They come at a discounted price. You can purchase an annual subscription in the US at $14.99 a month, which is approximately 17 percent cheaper than its monthly fee. Similarly, in India, you can buy the annual subscription for Rs. 900.00 a month, saving you 36 percent of your hard-earned money.
Below is the link where you can get premium access of Linkedin Learning for free:
FREE LinkedIn Learning Courses With Certificate | Degree Courses | Short Online Courses
Platform Link : https://www.linkedin.com/learning
Pin= 527253xxxxxxxxxx
https://bestccgen.com/namso-ccgen/