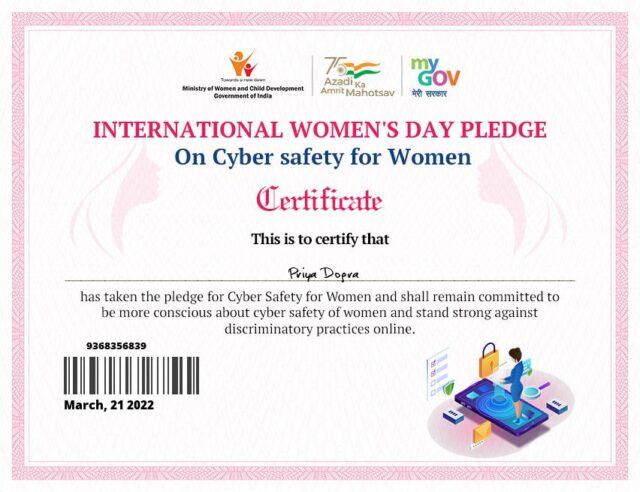 Ministry of Women and Child Development – Govt of India FREE Certificate
This International Women's Day
I do hereby solemnly pledge to protect and promote the rights of all women, at all times and in real as well as virtual spaces.
I shall not, directly or indirectly, through my actions, words or deeds violate the rights and dignity of any woman.
I am aware that it is important to uphold the dignity of women and girls for the growth and development of the nation and shall make all efforts to promote their rights and entitlements.
I will voice and stand strong against anyone who will encourage trolling, misogynistic content or any other forms of discrimination and crimes against women online and offline.
I also pledge that I will respect and spread awareness about the cyber safety privacy of women.