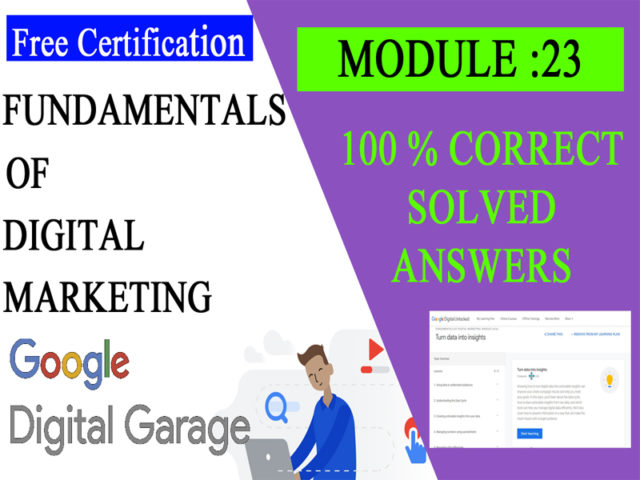 1) Which type of data relates to a metric that can be represented with a number?
Quantitative
Qualitative
Holistic
Customer
2)What makes the data cycle useful?
It helps you make the most of the data collected from marketing activities
It helps you evaluate your competition
It provides information about what users like about your website
It presents collected data in a visually appealing way
3)Fill in the blank: Actionable insights can be described as explaining the ______ of an online marketing campaign.
4)Which of the following is a benefit of using spreadsheets?
Vast quantities of data can be stored, sorted and analysed quickly
Data can only be accessed when all users are online
Valuable customer and market insights can be delivered quickly
Spreadsheets are the only way to collect data and extrapolate results
5)If you needed to showcase which parts of a website are being clicked on the most, which presentation type should you consider?
Bar chart
Pie chart
Table
Heat map