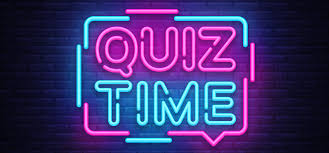 The Digital ADDA – Digital Marketing Professional Certificate Program provides a detailed understanding about Digital Marketing concepts, strategies and implementation, including email and Search Engine Optimization (SEO) campaigns, Pay Per Click (PPC) campaigns, social marketing, retargeting and integrating digital marketing with traditional marketing.
About Quiz :
In the world today, businesses are embracing the use of the internet to increase their customer base. This is made possible if they come up with a good website and form a good customer relationship. Do you even understand the basic concepts of digital marketing? The quiz below will help shed some light on that. Do give it a shot and see what new facts you may learn about this emerging concept in business.
Terms and Conditions :
This quiz is open for all the students
The quiz contains some mcq questions related to digital marketing.
This Online Quiz is a skill-based online competition in which participants are asked to submit correct answers to a set of questions
After completing this quiz, you will get free completion certificate.
Apply for this Quiz : CLICK HERE
FOLLOW MY SOCIAL MEDIA CHANNELS, TELEGRAM CHANNEL, AND WHATSAPP GROUP FOR THE LATEST UPDATES ON FREE COURSES, CERTIFICATIONS, SCHOLARSHIPS, INTERNSHIPS, AND JOBS