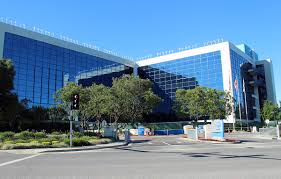 Cyber Security Internship for Students | Internship at Intel
HIGHLIGHTS :
Start Date :28 May 22, 12:00 AM IST
End Date : 25 Jun 22, 11:59 PM IST
Eligibility:Postgraduate ,Engineering Students
CHECKOUT : 3 FREE MICROSOFT ADVERTISING CERTIFICATION ANSWERS HERE
The mission of Security and Privacy Research is to Establish trustworthiness as a fundamental value proposition on Intel platforms. As an intern in this position, you will join a team of accomplished security technologists to uniquely focus on the definition of next generation of security solutions. You will have the opportunity to showcase your work through whitepapers, presentations, and demos at internal and external forums. Your work will help in laying the foundation for future Intel products.
The ideal candidate should exhibit the following behavioral traits:
Good analytical and problem-solving skills with the ability to multitask
Ability to self-motivate and work in a dynamic and team-oriented environment with effective communication
Strong communication skills as demonstrated by published papers and talks
Agility to quickly adapt to changing requirements that arise due to new research results
CHECKOUT : FORTINET NSE CERTIFICATION ANSWERS

Qualifications
You must possess the below minimum qualifications to be initially considered for this position. Preferred qualifications are in addition to the minimum requirements and are considered a plus factor in identifying top candidates. Experience listed below would be obtained through a combination of your work experience, graduate school, post-doc research and/or relevant internship experiences.
Minimum qualifications:
Currently enrolled in PhD program for Computer Science, Computer Engineering or related technical discipline
Knowledge of security and/or cryptography concepts
CHECKOUT : HUBSPOT 30+ CERTIFICATION EXAM ANSWERS
Additional qualifications (preferred):
Systems programming and development
Computer architecture, including familiarity with Intel architecture
Formal methods
Advanced Cryptography and new mathematical concepts: Post-quantum, FHE, lattice math
Trust frameworks for heterogeneous disaggregated platforms
Distributed Systems Security
AI Security and Privacy
Next generation wireless security
APPLY FOR THE INTERNSHIP : CLICK HERE
FOLLOW MY SOCIAL MEDIA CHANNELS, TELEGRAM CHANNEL, AND WHATSAPP GROUP FOR THE LATEST UPDATES ON FREE COURSES, CERTIFICATIONS, SCHOLARSHIPS, INTERNSHIPS, AND JOBS