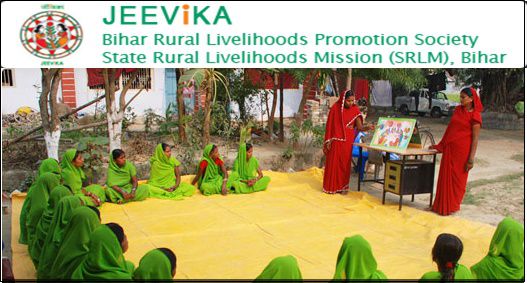 About the organization :
Bihar Rural Livelihoods Promotion Society (BRLPS) popularly known as JEEViKA was established in 2005 by Government of Bihar, GoB with the assistance of World Bank for Poverty Alleviation in the state. The World Bank assisted Bihar Rural Livelihoods Project was launched in 2006.
About the Internships :
BRLPS have launched an internship scheme for young graduate (masters/doctoral degree) students. Interns would be attached to SPMU and various DPCU offices across the states of Bihar under the overall guidance of the CEO, JEEViKA during the period of internship. Through this scheme, JEEViKA expects to benefit from the fresh insights and assistance of the young students,
whereas the selected interns would gain valuable, real world experience of working on some of the most challenging developmental issues faced by the World today which would substantially compliment their academic learning and provide them an edge to enter the productive workforce after the completion of their respective academic programme.
Eligibility:
Students who are pursuing their masters/doctoral degrees in the following area of specialization like International Development, Economics, Development, Public Policy, Public Administration, Business Administration, Sociology, Social Work, Rural Development, Public Health, Nutrition, Statistics etc.
Requirement of Interns :
Summer Internship
International Interns -5 nos.
National Interns – 20 nos.
Duration of the Internship Program:
The internship program will be for duration anywhere between 4 to 10 weeks.
Summer Internship Program is from April to September. Students can decide the dates according to their holidays.
Stipend:
Interns from national institutes will be paid consolidated Stipend Rs.15,000 (Indian Rupees Twelve Thousand only) per month.
Travel cost from respective institute to BRLPS office (to and from) will be paid by BRLPS as (maximum range of AC Three tier)
Foreign Interns from foreign institutes would be paid a consolidated sum of Rs. 30,000 (Indian Rupees Thirty Thousand only) per month as an honorarium.
Internship Report and Certificate :
At the end of the internship programme, the interns will submit a report outlining their experiences,learning and suggestions for BRLPS delivery or management mechanism. The report must be written in either English or Hindi. On successful completion, interns would be given a certificate.