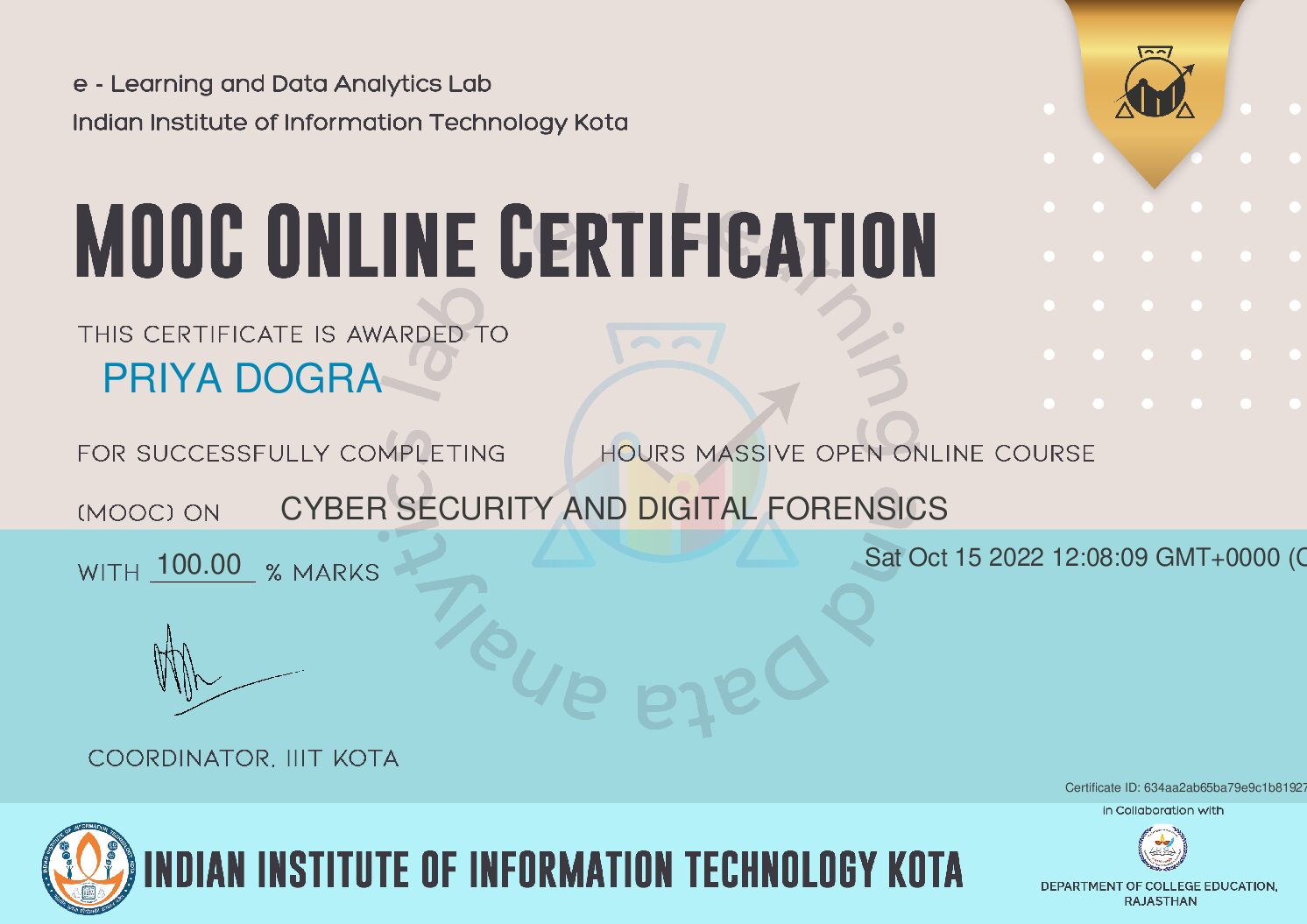 About IIIT Kota :
The e-LDA stands for e-Learning and Data Analytics Lab. e-LDA was founded at Indian Institute of Information Technology Kota in 2020. This lab largely focuses on development of Massive Open Online Courses (MOOCs) and learning analytic tools. Further, it aims to enhance the teaching-learning process with the application of data analytics and machine learning techniques on the digital data for college students through online mode.
The reach and access to quality skill development education can be ensured through technology enabled education modules and courses in the form of MOOCs (Massive Open Online Courses). The e- Learning and Data Analytics (e-LDA) lab in Indian Institute of Information Technology Kota (IIIT Kota) along with the College Education Department, Rajasthan proposes to develop MOOCs for collegiate youth in order to facilitate additional skills and enhance employability prospects.
Objectives of e-LDA Lab :
The primary aim of the e-Learning and Data Analytics lab is to develop Massive Open Online Courses on the unexplored topics that will be useful:
To provide quality education with equitable access to learners across India.
To enhance the skill set of collegiate youth through Skill Development Courses.
To explore unexplored subject topics in MOOCs relevant to Indian learners based on Industry needs.
To develop digital content for MOOCs on Skill development and vocational course contents.
To enhance employability of college students through MOOCs.
To aid the teaching-learning process using data analytics.
About the Course :
The course is a best start for the beginner in this field. In this course, you will learn the essential cyber security terminologies along with security measures including cryptography, penetration testing, intrusion detection system, and digital forensics. The course targets to introduce techniques used to protect and defend computer systems and networks.
Key features:
Mode : 100% online,learn at your own pace,
Flexible deadlines: in accordance to your schedule, Easy to understand language: medium of instruction is a combination of Hindi and English.
Language :Hindi
Duration :6 Hours
Certification :
Yes you will get Certificate at the completion of this course.
CLICK HERE TO APPLY : HERE