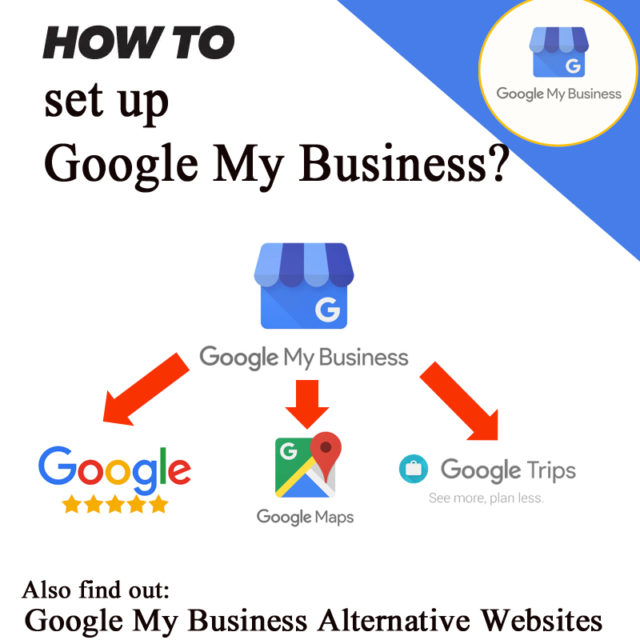 What is Google my Business?
A platform where you can list your business online on search engline and get the results of local Google search engines.
You can add contact information, operating hours, show images and communicate directly with potential customers.
Additionally, you can answer customer feedback and maintain your credibility online.
Why do we need Google My Business?
Having a website is no longer enough for your business to get an effective online presence.
The way smartphone users tend to find information while doing local searches is no longer how. In 2018, customers took 30.4 per cent more action on local transaction pages than in 2017.
Mobile users want to end their business without moving to a website or having to hop on a call. Great if they can make a booking, or find the details they need, directly on the business page
Google has begun to put its own Google My Business or Google Maps results at the top of local searches, in response to this phenomenon.
This is just how end-users enjoy connecting online with local businesses.
How to set up Google my business listing?
Step 1: Login with Gmail Id
The first thing you need to do is visit google.com/business and then press the button Manage now.
Next, you'll be prompted to log in to an existing Google account.
It will work with the email and username that you use for Gmail, Google Docs , Google Analytics or any other Google product.
If you're a minority member who doesn't already have an account with Google, you need to create one.
Once logged in, Google will start the process of generating your first listing automatically.
Step 2:Set Your Business Name:
This step is the simplest one .All you need to do is enter our business name and press the "NEXT" Button. If you have multiple chains of the business then all you can do is add location name to the name of the business so that you can easily categorize.
Step 3: Choose Business Category
After you have set your company name, Google needs to learn how to categorize it.
Focus on getting it right from the get-go, as searchers will find your business.
Type something into the field "Business Category" prompts a drop-down menu of similar options.
Step 4:Add your Business location
If you have a physical location for your company aside from a home office, you need to add your business address.
First, if you want to register a venue, select "Yes," and click the "Next" button when prompted.
Step 5:Set Your Delivery Areas
If you provide delivery or have a defined area of service for your company, you may also choose to register that.
First, select the option "Yeah, I'm serving them outside my location," and click the "Next" button.
Step 6:Set your Contact Details
Set the phone number and website URL of your company and press the "next button" to move on to the next step.
Step 7:Finalise your Listing
You can save your company profile and data by pressing "Finish," but you are not officially in charge of the listing yet.
But before you get full control over your Google page, and can connect with your customers by answering comments, questions, and messages, you need to verify that you are the owner of the company for which you built the profile.
Step 8:Verify Your Listing
How to verify your listing?
You need to reassure Google after you've created your listing that you're the actual owner of the company.
The normal alternative is to verify your company by having a confirmation code to your business address in a snail mail document.
Method 1:Via Postcard
Sign in to your dashboard on Google My Company.
When signing in, make sure you pick the correct Google User.
Type in the name of the email, your name or the owner of the company, and press "Post" to proceed.
Your listing status will still look the same after you send the letter with the verification information, and it will say "Verification needed" before you have received the postcard and entered the code.
Follow the directions once you have obtained the postcard, and enter the code on the card to check your account.
Method 2: Via Email or Phone
You can also verify your business via telephone or email. If your company is licensed, either option can be selected from the 'More Options' section.
Confirm that your e-mail or phone number is correct, then select the choice to check.
Type the verification code that you get to search your Google My Business page.
Google My Business alternative websites:
Here are some of the Business Listings that are alternative to Google my Business:
Bing Places for Buisness
SEMrush.
Moz Local.
BirdEye.
SE Ranking.
Reputation.com.
BrightLocal.
Chatmeter.
Yext.