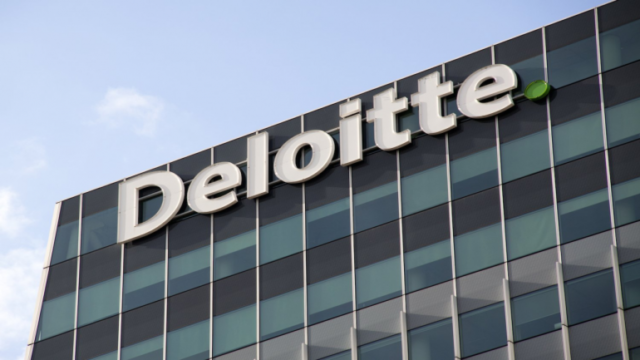 Analyst – B.Tech Fresher | Deloitte Careers | Jobs in Hyderabad 2022 | Jobs for Student | Apply Now
About the Job :
ALSO CHECK OUT: PUMA India is hiring for the position of Sales Manager – Teamsport | Jobs Alert | Jobs for Student | Apply Before 20 Aug 2022
Hi everyone, Deloitte is hiring for the position of Analyst – B.Tech Fresher . This opportunity is for students so if you satisfy the eligibility then go ahead and apply for it.
You will be in charge of assisting Level-2 support specialists in resolving technical issues related to our software while collaborating with Level 1 support specialists to quickly handle client issues.The candidate will receive instruction on both current and cutting-edge technology.
Eligibilities :
ALSO CHECK OUT: CryptoMize is hiring for the position of ORM Expert – Intern |Internship for Students | Internship Alert | Apply Before 20 Aug 2022
College coursework: BE/BTech.
Proficiency with MS Excel & MS Power Point
Excellent written,oral communication skills
Basic understanding of SQL
Comfortable working in a dynamic team environment where projects & deadlines often require multi-tasking,flexible work schedules
Self-starter with solid analytical and problem solving skills and have an eye for detail
High level of attention to detail, ability to execute and deliver project deliverables on budget and on time, and multi-task in a dynamic environment
Ability to integrate rapidly with existing team
Good personal organizational and planning skills
Ability to interact with individuals at all levels of the organization
Strong commitment to customer service
Responsibilities :
ALSO CHECK OUT: Download Har Ghar Tiranga Certificate
Work with Level-1 support personnel to resolve client issues in a timely manner and provide Level- 2 support to resolve technical issues related to all GlobalAdvantage suite of tools.
Identify gaps and determine solutions to drive efficiency.
Utilize applications such as MS Excel, MS Power Point to generate metrics and develop actionable recommendations
Provide support to engagement teams or management by collecting and analyzing data and reporting results based on the needs of end users/client teams.
Gain exposure to some of the complex tasks within the job function
Benefit :
ALSO CHECK OUT: R Programming Language with Data Structures & Algorithms | Free Course with Certificate
At Deloitte, we are aware that great employees contribute to a wonderful company. Our company values its employees, so we provide a large selection of benefits.
GET DETAILS AND APPLY : Click Here
FOLLOW MY SOCIAL MEDIA CHANNELS, TELEGRAM CHANNEL, AND WHATSAPP GROUP FOR THE LATEST UPDATES ON FREE COURSES, CERTIFICATIONS, SCHOLARSHIPS, INTERNSHIPS, AND JOBS